Still using that pixilated logo?
Let's upgrade it.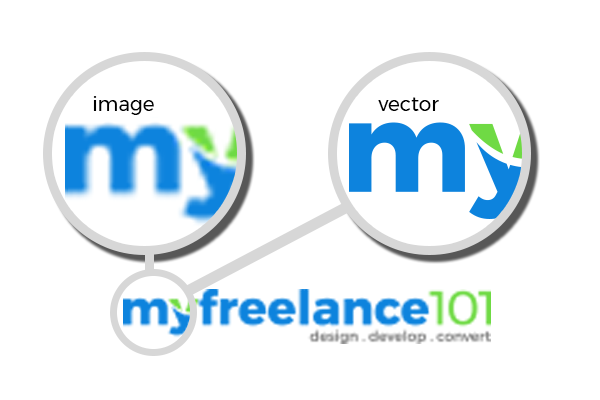 Your logo is the most crucial part of your branding, thus if you have it in terrible resolution, you will loose your credibility right away. More likely than not, your potential client will shy away just because of the impression your logo is conveying to them.
It is time to change the old ways of having your logo in terrible image format. Not only it offers less sharpness it also lacks scalability. Want to have your logo printed on any size imaginable without loosing resolution? Now is the time to convert your logo in a vector format.
We can have your logo converted from image to vector in less than a day at a fraction of a cost.
What my clients say
myFreelance101 has done various websites for my online and offline businesses. Let me say that I have hired MANY other graphics and website guys in the U.S. and around the world and NONE of them compare to what he can do and is able to create. He talks what I have explained and then overdelivers on every single website and ebook covers that I request from him. Not to mention he uploads, and builds everything out so I don't have to do much work. Don't make the mistake of hiring someone else when myFreelance101 is the only "go to" web designer you'll ever need again. Thanks for making my websites and ebook covers look amazing and pulling in traffic and sales for me!
Your next step