Still using that pixilated logo?
Let's upgrade it.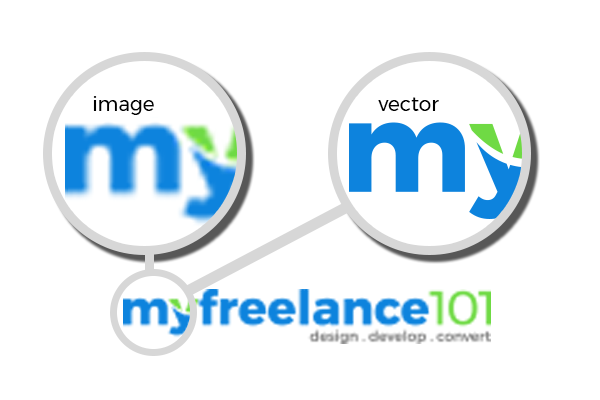 Your logo is the most crucial part of your branding, thus if you have it in terrible resolution, you will loose your credibility right away. More likely than not, your potential client will shy away just because of the impression your logo is conveying to them.
It is time to change the old ways of having your logo in terrible image format. Not only it offers less sharpness it also lacks scalability. Want to have your logo printed on any size imaginable without loosing resolution? Now is the time to convert your logo in a vector format.
We can have your logo converted from image to vector in less than a day at a fraction of a cost.
What my clients say
myFreelance101 is my GOTO GUY for all of my graphics and coding needs!  He custom coded my site for me and made it look awesome!  I couldn't be happier!
Your next step